Alpine X308-190902 Complete 10" Pack Navigation X-Premium System ( X308AU, PDX-F6, PDX-M12, X-170S, X170C & XW10D4)
$4,89900

$4,899.00

Save $1,245
Tax included.
Shipping
calculated at checkout.
---
---
Enjoy clever connectivity with the X308AU and its multitude of entertainment features, such as Apple CarPlay and Android Auto.
What's more, HDMI input lets you play high-resolution music and video directly from your smartphone or the HDMI source.
The X-Premium Sound speakers are an ultra-high-end speaker engineered for professional competition systems that demand the highest degree of precision accuracy and sonic performance.
Paired with the X-Series 10″ subwoofer, this system is sure to pack an incredible punch whilst maintaining the precision sound Alpine is known for.
INCLUDED IN THIS PACK:
X308AU 8" Navigation / Apple CarPlay / Android Auto / HDMI / USB / Bluetooth / FLAC / DAB+ Receiver
X308AU offers a stunning 8" WVGA capacitive display accompanied by an upgraded hardware and software configuration for remarkable speed and responsiveness. The newly refined user-interface makes control better than ever to select from DAB+ digital radio, HDMI input, USB video and audio including playback of high-resolution FLAC music. Apple CarPlay and Android Auto bring Smartphone apps into the dash for phone calls, messages and an endless choice of music which can all be commanded effortlessly via the enormous 8" display or voice control.
The new Primo 3.0 NextGen navigation provides greater operation speed, plus the addition of gesture control such as pinch zoom. With built-in safety camera alerts, school zones, 3D city maps and 4WD Off-Road maps, plus an extensive Point of Interest (POI) database Alpine's premium navigation has you covered. With its extra-large 8" display and superior performance, the X308AU will completely transform your driving experience.
PDX-M12 Mono Power Density Digital Amplifier
This audiophile range of PDX series amplifiers is designed and engineered for ultimate sound quality, power, performance and reliability. These sleek and stylish amplifiers have been re-designed from the ground up to deliver an amplifier range that not only look amazing, but they also perform flawlessly.
PDX-F6 4/3/2 Channel Power Density Digital Amplifier
Incorporating new technology to maximise sonic quality, the new PDX amplifiers deliver extremely low distortion levels, wide bandwidth and industry-leading S/N ratios. The new PDX amplifiers have an exceptionally high damping factor, more than 1000 for the mono model PDX-M12. What's more, the all-new PDX amplifiers are 20% smaller than the first generation models and their unique stacking design allows for a large multi amplifier system to be installed virtually anywhere.
These new PDX amplifiers are for the true car audio enthusiast, providing exceptional sound quality and performance.
X-170S X-Premium Sound 6.5″ Component Speakers
The all-new X Premium Sound speakers are among the finest ever crafted by Alpine. Utilising exotic materials such as carbon graphite in the tweeter diaphragm achieving unprecedented resolution and also making it possible to realistically reproduce fine nuances and sound transparency. The adoption of nano-fibres in the woofer diaphragm creates a beautifully rich sound with profound linearity.
X-170C X-Premium Sound 6.5″ Coaxial Speakers
The X Premium Sound range enhance automotive speakers to achieve the unexplored sound that has never been experienced. The exclusively re-engineered radial ring magnet design has been precisely refined to achieve an ultra-high-resolution response for music purity like never before. X-Premium speakers are built to satisfy the most discerning music lovers and audiophile fans.
X-W10D4 X-Series 10″ Subwoofer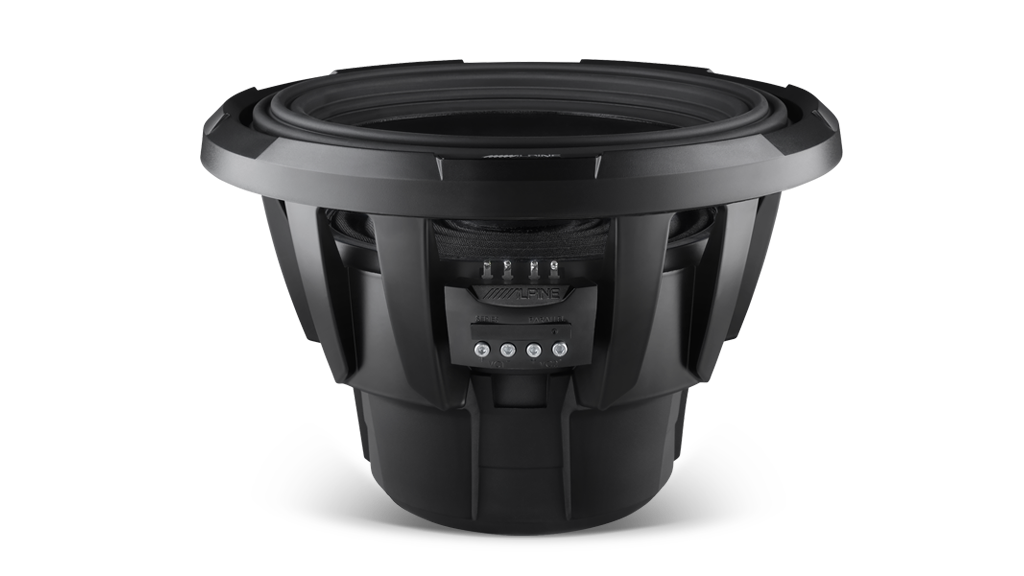 Alpine's all-new X-Series subwoofers bolster the X-Series Hi-RES amplifier and speaker line—to create the ultimate unified audiophile sound system. The X-Series subwoofers draw upon decades of Alpine engineering, expertise and precision manufacturing that culminates; to deliver a new of level build quality, design and finesse to produce a subwoofer with the highest calibre of bass fidelity and extreme output. X-Series are like no other, harvesting bass performance beyond the limits and measures of their nearest rivals.